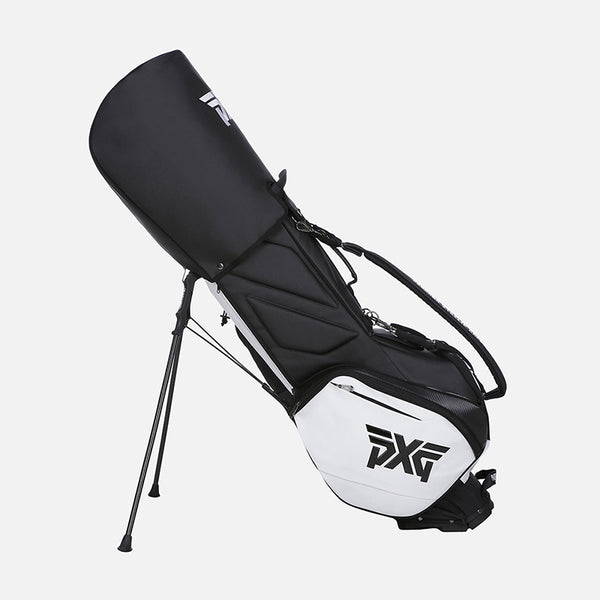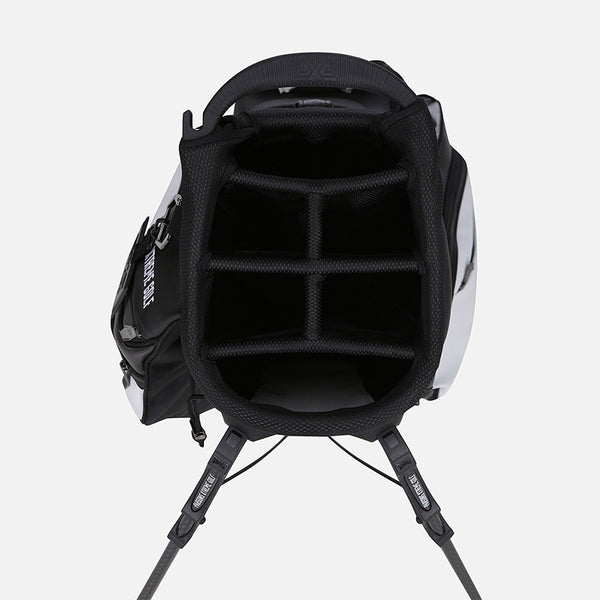 HYBRID STAND BAG
\
A hybrid bag that simultaneously meets the storage capacity of a cart bag and the functionality of a stand bag.
A built-in magnet holder that can store a putter in the upper slot.
Comes with a cushioning rain hood and microfibre insert to effectively protect your clubs.
Partition processing down to the bottom ensures clear separation of interior spaces.
Include
SIZE
H : 91cm W : 26cm D : 38cm / 3.3kg (excluding name tag and hood)
/ 8.5" TOP CUFF : 6 / POCKETS : 9 / Towel hanger, name tag included